Vendopark
a dynamic parking system to enhance space distribution
2011
Assignment
Solve the parking problem in free residential areas close to the city centre
Parking problems are becoming more and more apparant in big cities. The municipality of Eindhoven requested that I provided a parking solution for the residents near the city centre. In collaboration with 3 other students I conducted research by interviewing both local residents of the Schrijversbuurt as commuters in that area.
16 weeks
Municipality of Eindhoven
Michiel Kersteman
Research
Interviews and observations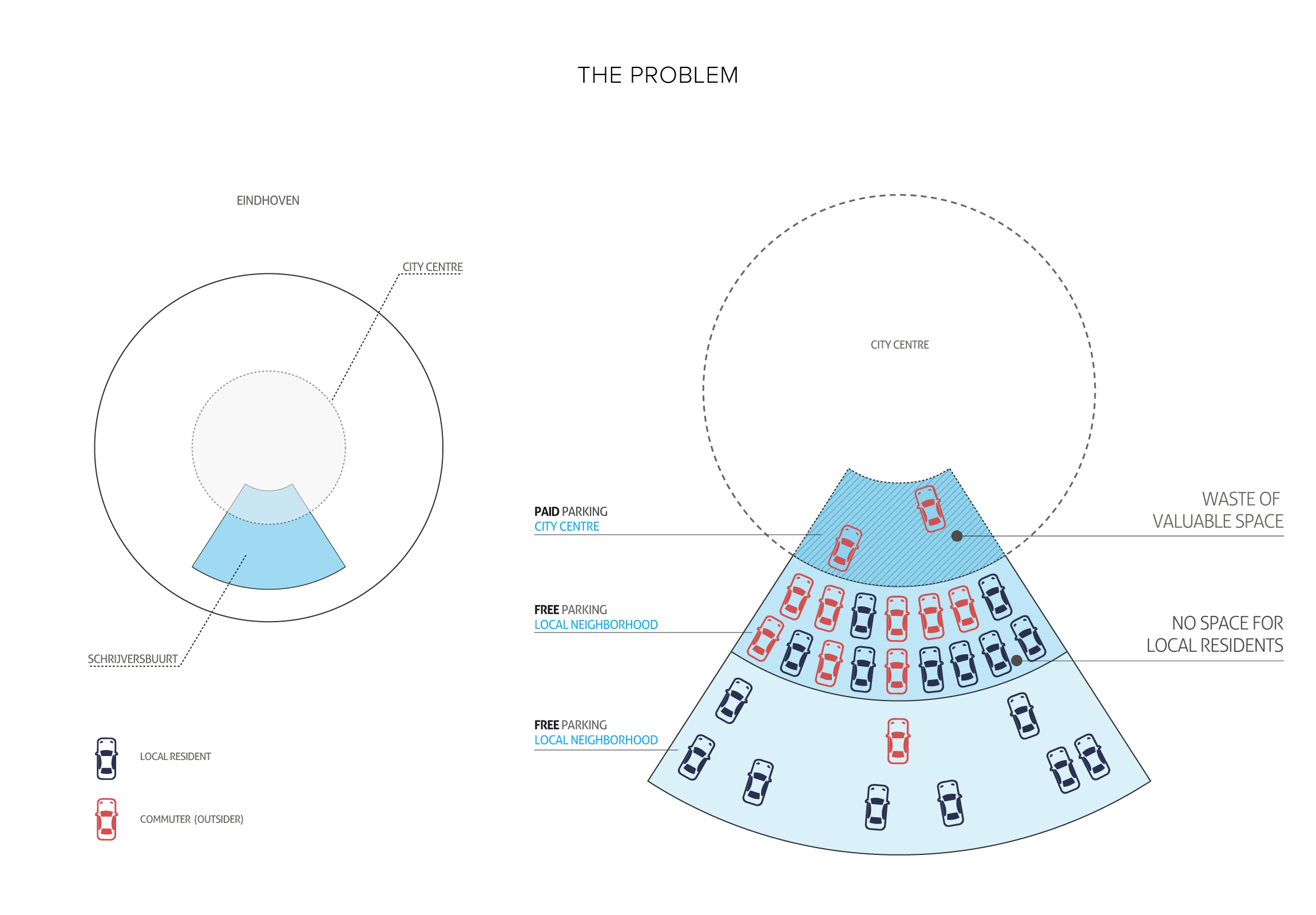 By interviewing the locals and observing parking behaviour at different times of the day we saw the problem was twofold. Non-residental cars of commuters were indeed occupying a lot of parking spots in the neighborhood. But also, if all the locals would park their car the street would be fully saturated. The problem occurs in the morning and evening, when locals leave their homes for work and commuters arrive to park their car.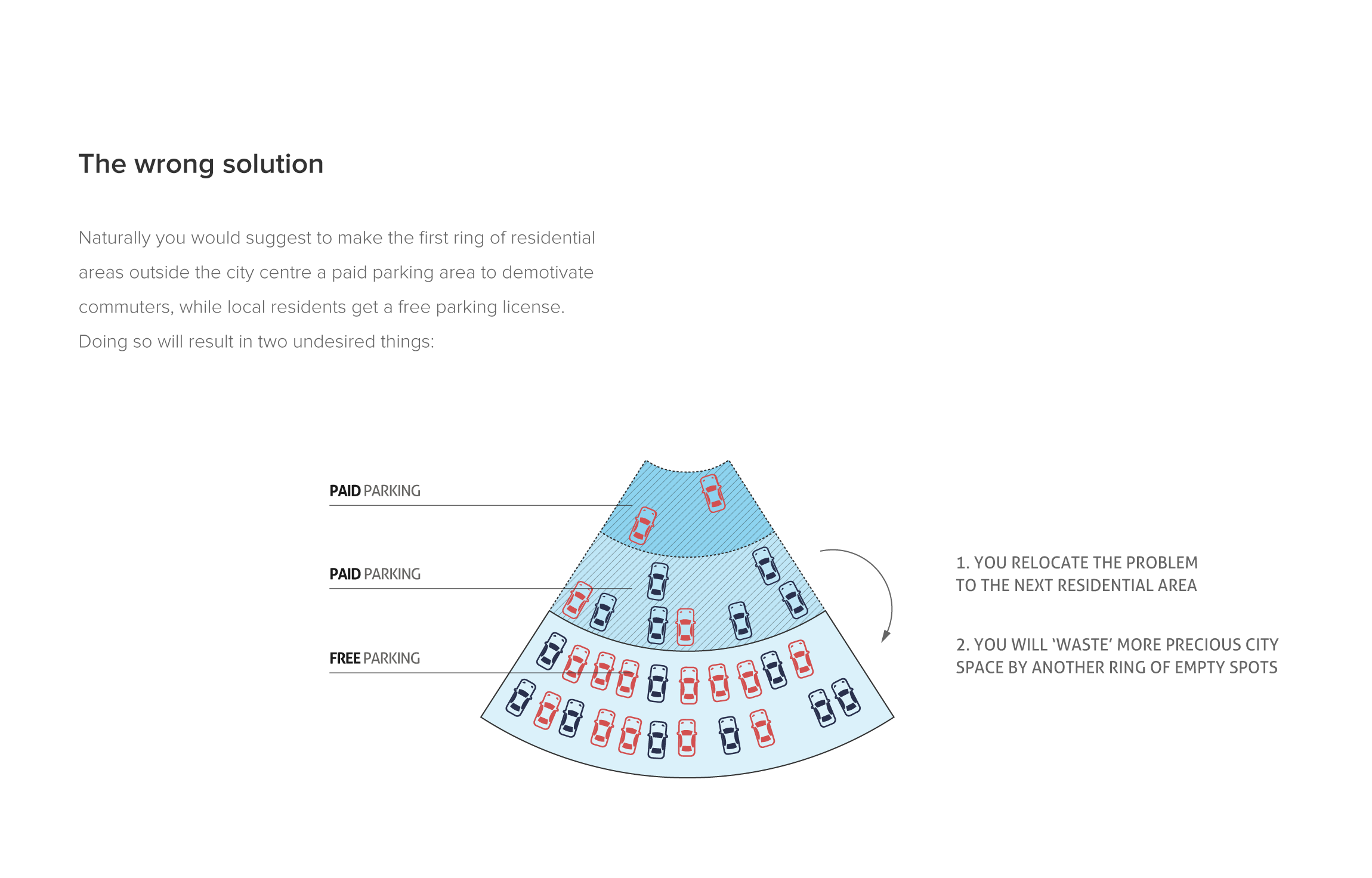 Concept
A new parking paradigm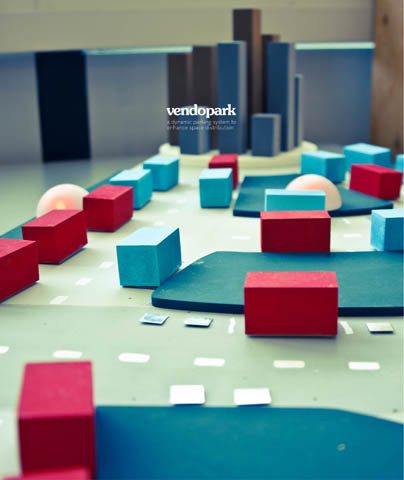 Vendopark is a dynamic parking model based on the occupancy level parking spaces. Many residential areas around city centers suffer from parking problems because they provide free parking spaces. With Vendopark non-residental drivers are distributed over the district more efficiently. By making use of empty spaces in other areas you avoid troubling local residents.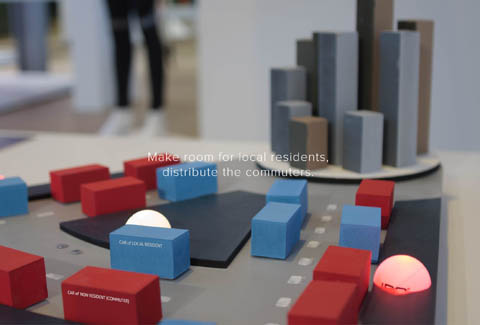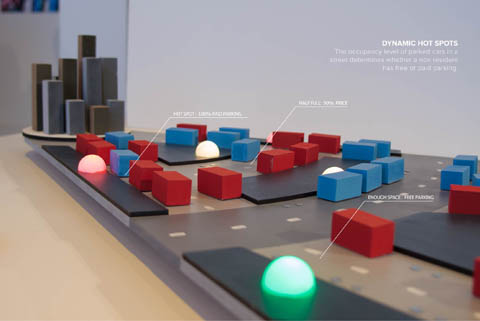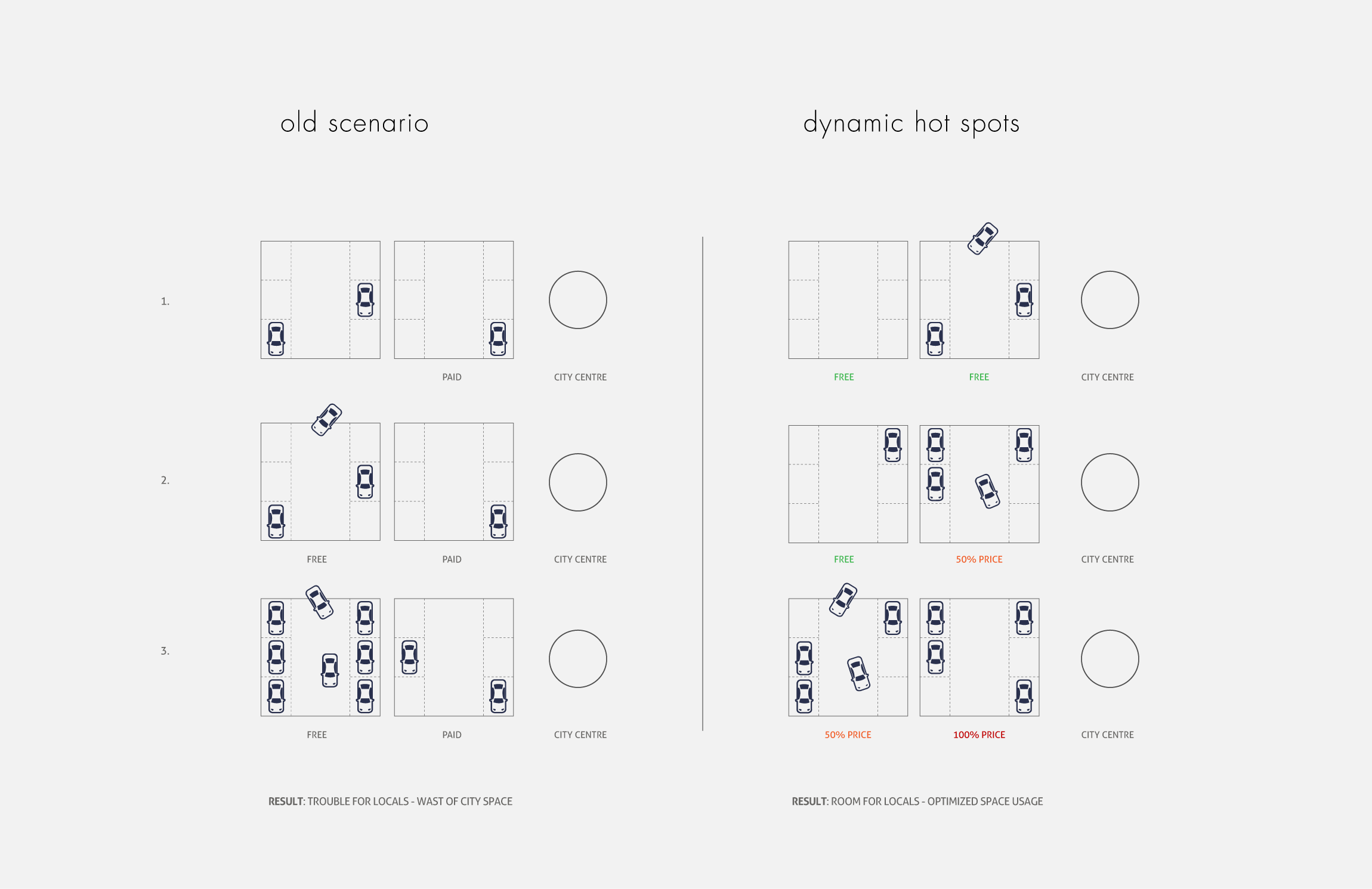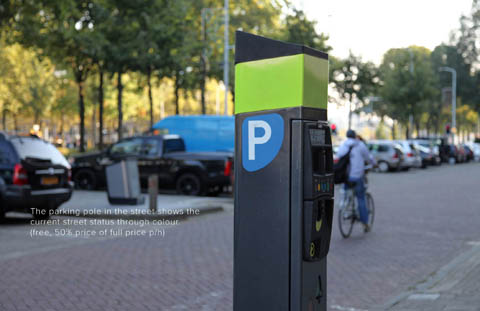 The occupancy level of parked cars in a street, shown by light on the payment machine, determines whether an outsider has to pay for parking. As de occupancy increases, outsiders have to pay to park, while if there are fewer cars parking remains free.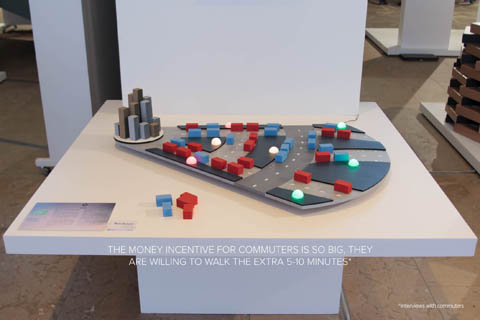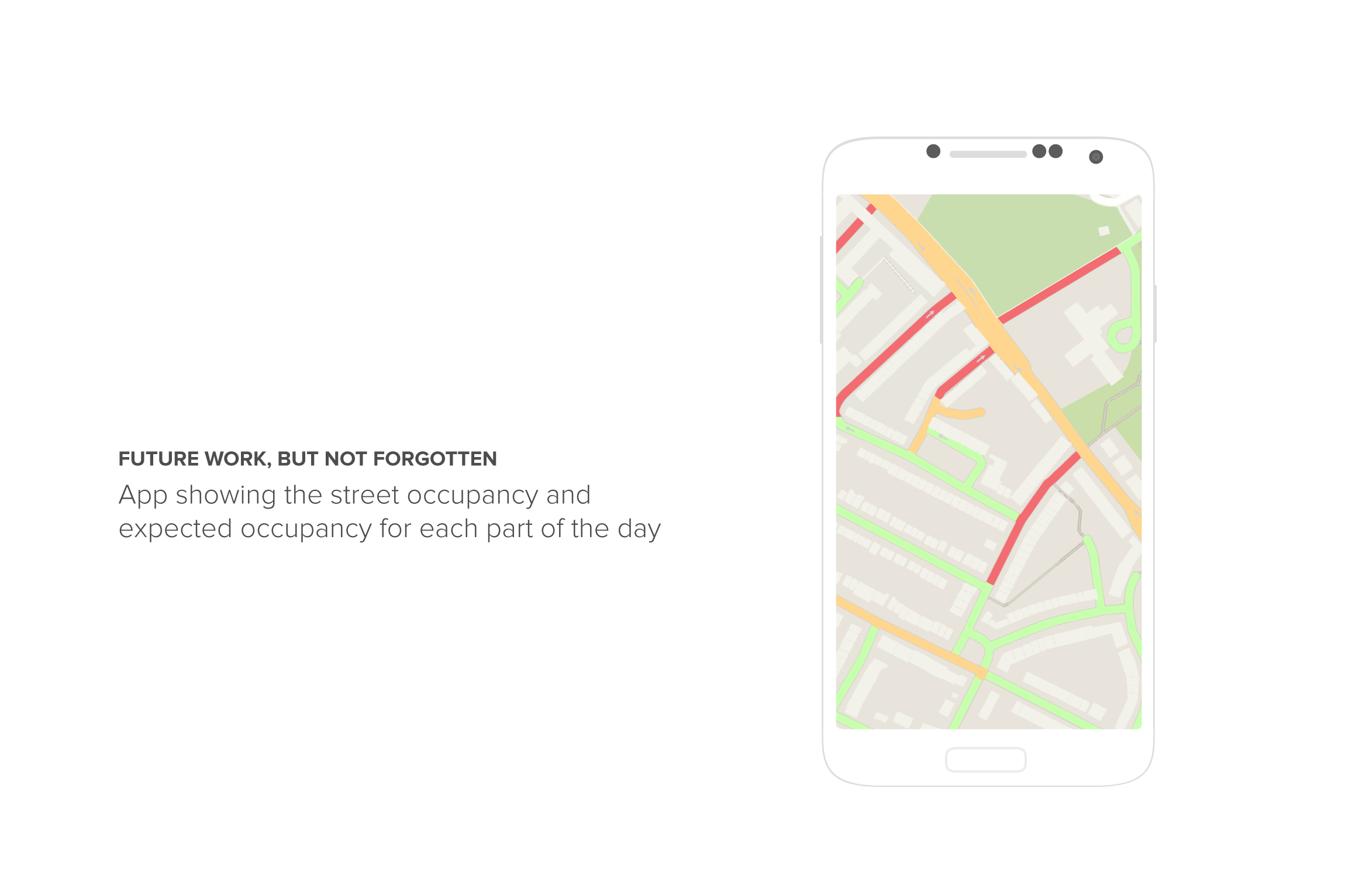 Prototype
Interactive model